The ceramics of Caltagirone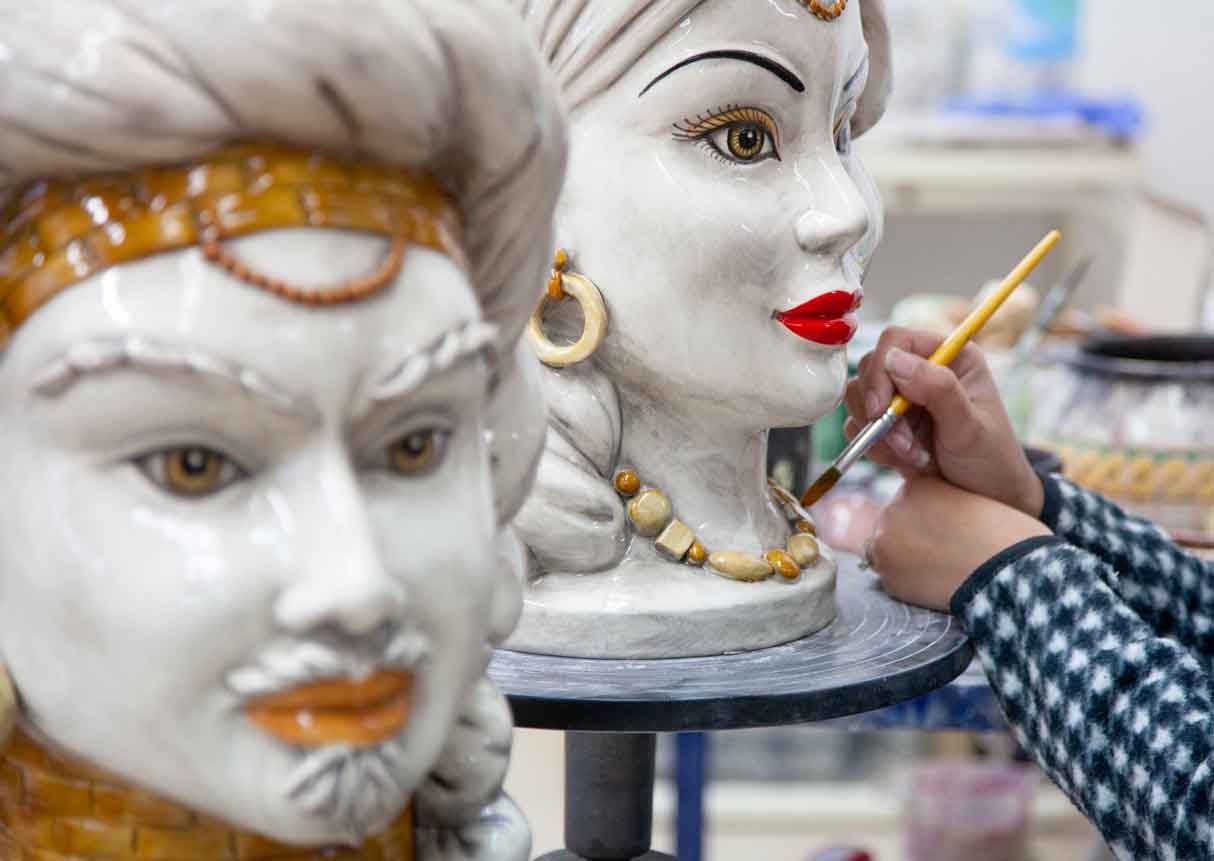 An ancient know-how, handed down from generation to generation from prehistory to the present day.
The production of ceramics (from the Greek kèramos, clay) is one of the most ancient arts of humanity. And Sicily, a crossroads of different cultures and ethnicities, collects countless and wonderful testimonies that date back to the Neolithic period.
Caltagirone is the Sicilian city that has distinguished itself the most for the tradition of its now famous maiolica, an art so deeply rooted in the city that it has defined its very name: from the Arabic Qal'at Al Ghiar Caltagirone means exactly "City of vases". But Caltagirone's strong link with ceramics is also and above all due to the vocation of its territory: a place once rich in clay quarries and surrounded by numerous woods rich in "Rusedda" a shrub typical of the area and particularly suitable for firing in the kilns used by ceramists.
The ceramics of Caltagirone has a very ancient history, that for millennia has seen generations and generations of ceramists reinterpreting in an ever original way over the years with decorations, colours and uses that fully reflected the trends of the time, to make the city of Caltagirone the City of Ceramics, the excellence of Made In Italy today.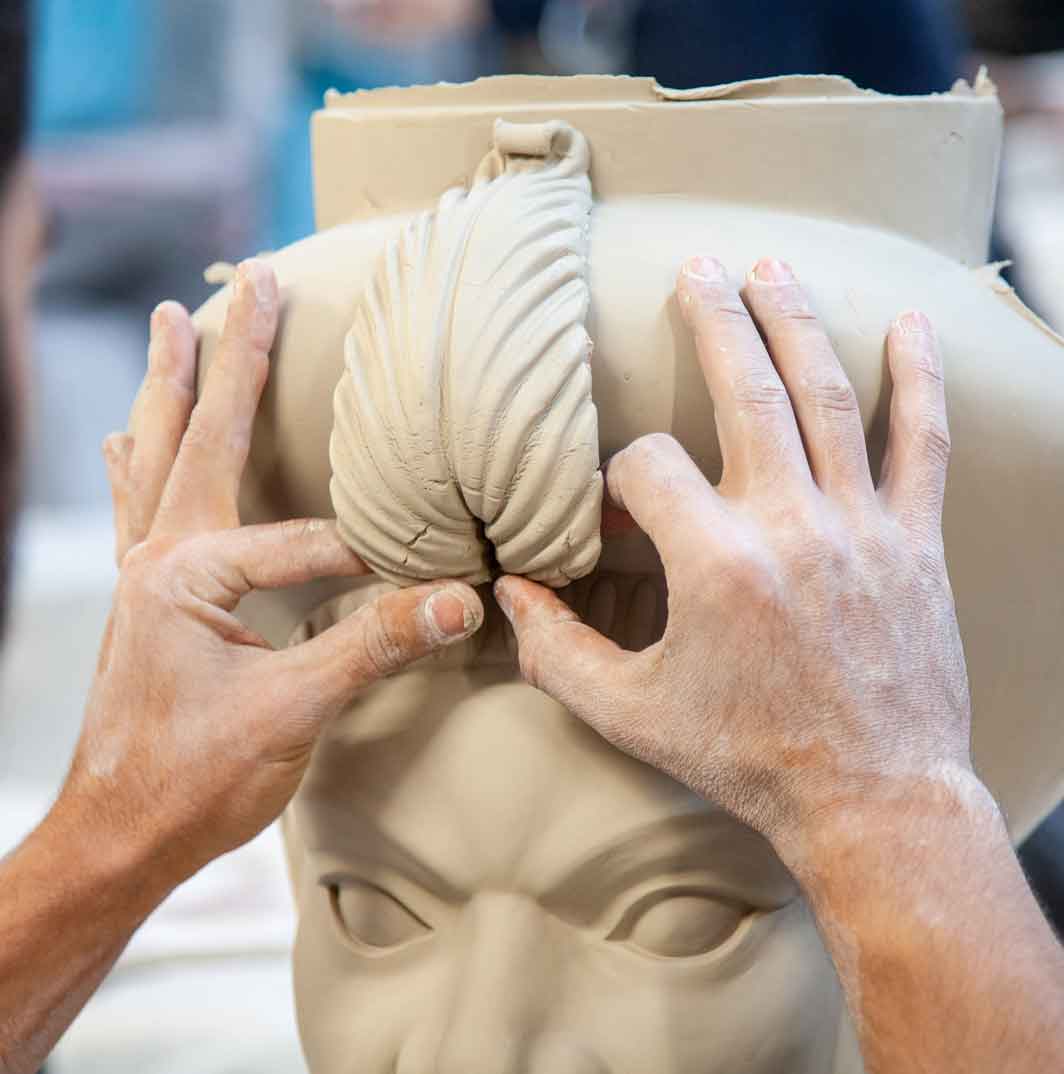 The origins of Caltagirone ceramics
Archaeological evidence brings us back to the seventh millennium B.C. when, in addition to hunting, humans began to make a living from agriculture and the need to preserve the fruits of their labour in vases arose. Splendid examples of ceramics have come back to us from excavations in the Neolithic villages of Scala, Pile and S. Ippolito. Caltagirone, as well as the whole of Sicily, underwent various dominations over the centuries: from the Greeks to the Romans, to the Byzantines and Saracens, but it was definitely the Cretan domination (around 1000 B.C.) that revolutionised the activity of ceramic artisans, introducing the "lathe", and the Arab domination (in 827) that transferred new techniques, forms and decorations to the population.
It was the contamination between all these different cultures that determined the development and splendor of the Caltagirone's maiolica as well as its most representative artefacts such as the Moor's heads, the pine cones, the owl... now emblematic symbols of Sicilian ceramics.
This is an important cultural inheritance that is impossible to disregard, a heritage of knowledge, techniques and the know-how that Agarèn has always carried forward in its collections, combining the ceramic tradition with a modern design that blends historical memory with contemporary living, creativity and ceramic technique with design, colours and glazes with the most contemporary trends.