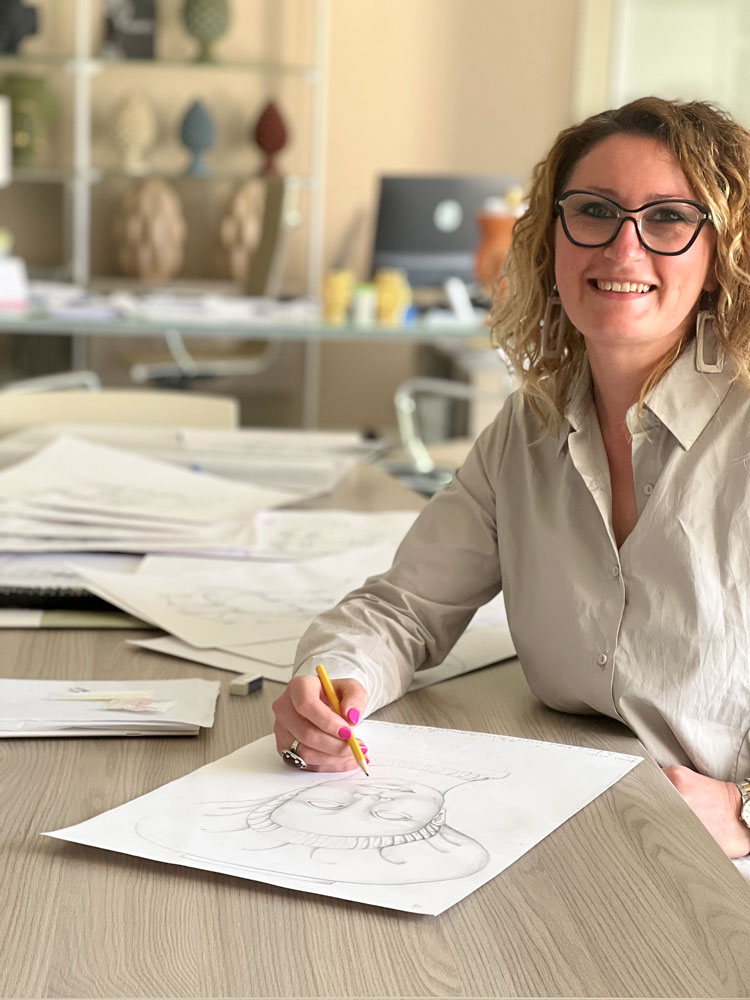 Angela Testa
designer and founder of Agarèn, she has a constantly evolving creative path of research that explores and anticipates future trends in interior design and lifestyle
Filippo Di Liberto
artisan and founder of Agarèn, he has skilfully moulded the artisan tradition with innovative production techniques while always maintaining the uniqueness of each piece with a handmade flavour.
Agarèn is a story made of ceramics that combines history and design to narrate and revive the myths of a fascinating civilisation like that of the Sicilian Moors through artistic ceramic objects.
The concept design of each collection was born in Caltagirone, where the ceramic culture has its roots, but each collection represents an original way of carving the material, through a constant creative research in both form and colour.
The extreme attention to detail, supported by over twenty years of experience, together with the mastery of expert artisan hands, make the Moor heads not only unique in shape and decoration, but exclusive in personality.
Designing, moulding, mixing shapes, colours and materials to propose contemporary furnishing ideas with a strong evocative power capable of making spaces vibrate.
This is the mission of Agarèn where ceramics become the pretext to dare, to create beauty, harmonies and contrasts.
The material is dressed in colour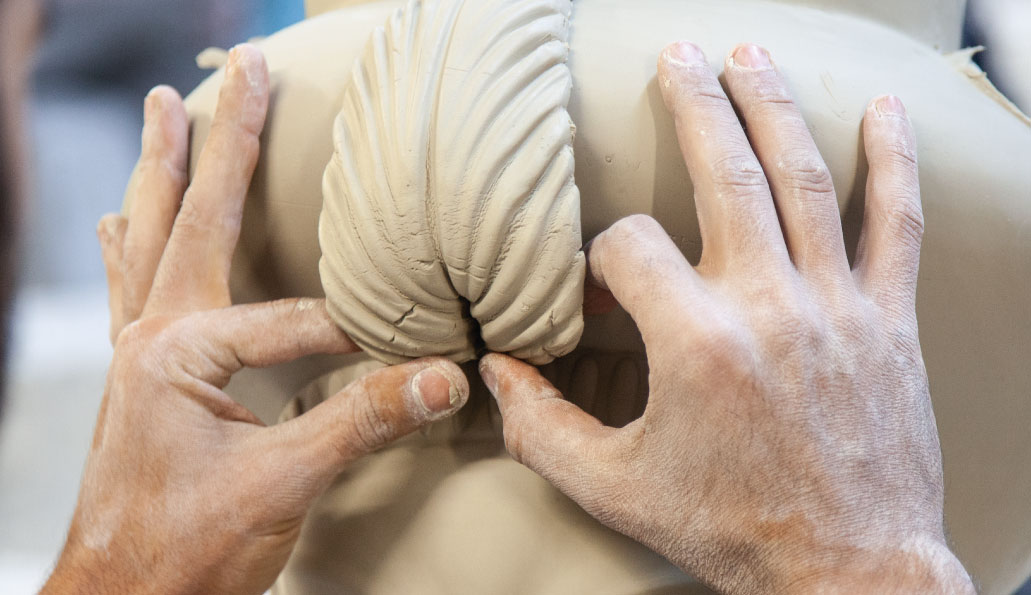 A handmade production.
From a single piece of clay, each Moor head takes shape.
The Third Fire Cooking completes the production stages up to the skilful application of platinum, gold and other precious metals.